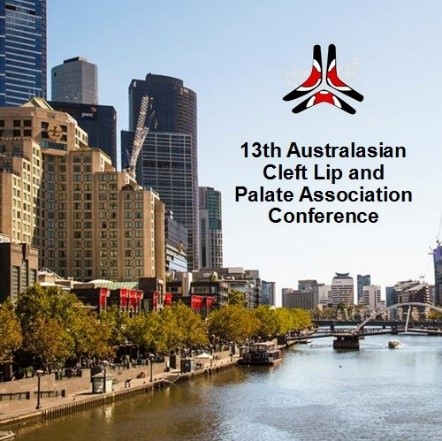 13th ACLAPA Conference
27 to midday 29 October 2023, Pan Pacific Hotel, Melbourne.
ABSTRACTS ARE OPEN
Dear Colleagues
We are happy to announce that abstract submission is now open for the conference. Please submit your abstract and / or register for the early bird rates (until 30 June 2023).
t
About the Conference
The Australasian Cleft Lip and Palate Association (ACLAPA) Conference is the premier interdisciplinary meeting for healthcare professionals from Australia and New Zealand involved in the treatment and management of individuals with cleft lip and palate and related craniofacial anomalies. The 2023 – 13th ACLAPA Conference in Melbourne will bring together healthcare professionals from both countries, as well as our colleagues and friends from the Asia-Pacific region and guests from well-beyond.
This conference will showcase an exciting contribution of local and regional expertise, through oral and poster presentations, keynote lectures and stimulating panel discussions. It will be a welcome return to face to meetings, the chance to meet with new and established friends and foster networking opportunities. Please note that registration includes free entry to the social events for members.
Our confirmed Guest Speakers:
Stephanie van Eeden (Speech and Language Therapist) UK.
Stephanie has worked at the Regional Cleft Lip and Palate Service, The Newcastle upon Tyne Hospitals NHS Foundation Trust for 17 years and has led the speech and language service since 2009. Her research includes speech and language disorders related to cleft palate and velopharyngeal dysfunction. Stephanie is currently undertaking a PhD researching development of language problems in children with cleft palate and her special interests include speech therapy outcomes in younger children and Pierre Robin sequence.
Craig Russell (Plastic and Reconstructive Surgeon) UK.
Craig is a Consultant Cleft, Plastic and Reconstructive Surgeon for the NHS Greater Glasgow and Clyde and Clinical Project Lead CRANE The Cleft Registry and Audit Network. The Cleft Registry and Audit Network (CRANE) is a national clinical audit run by the Clinical Effectiveness Unit (CE and U) of the Royal College of Surgeons of England (RCS). The registry has been instrumental in improving communication, research endeavours and standardisation in the UK
Simon van Eeden (Oral and Maxillofacial Surgeon) UK.
Simon is a specialist in Oral and Maxillofacial surgeon, having completed training programmes in South Africa and Oxford (UK) and a fellowship at Great Ormond Street Children's Hospital. Simon has been a consultant specialising in cleft lip and palate at Alder Hey and Aintree University hospitals since 2006. He is the chair of the Cleft Development Group in the UK and will share with us lessons learnt from his role.
t
Abstracts
Abstracts may be submitted via the following link:
https://app.oxfordabstracts.com/stages/5688/submitter
Important Dates:
Abstracts open date
Monday 27 March 2023
Abstracts close date:
Friday 30 June 2023
Notifications to authors:
Friday 07 July 2023
Early Bird rates available:
until Sunday 09 July 2023
PALS Course run by Operation Smile**:
Thursday 26 October 2023
Preconference meeting dates**:
Thursday 26 October 2023
Conference Dates:
Friday 27 to midday Sunday 29 October 2023
t
**Prior to the Conference there will be a PALS Course run by Operation Smile and Speech and Cleft Nursing Preconference Meetings on 26 October. Contact details to follow.
Registration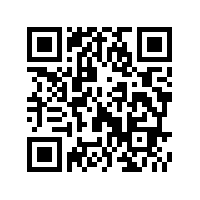 t
Early bird rates have been extended to Sunday 9 July 2023.
Please use the following link to register for the scientific and social programs:
https://www.stickytickets.com.au/M2NIE
t
Social Programme
In addition to a comprehensive scientific programme, our two social events are:- a special Welcome Reception BBQ on Friday, 27 October, and an 80's themed conference dinner on Saturday at the Hot Sauce Laneway at the QT Melbourne Complex, 28 October. I would encourage all attendees to join us for these two events to meet new friends and colleagues and to catch up with old friends. Both events are subsidised with compliments of ACLAPA and free for registered members.
t
Accommodation
Accommodation may be booked direct with the Pan Pacific Hotel on the following link: https://book.passkey.com/gt/219121107?gtid=73f31c58556768b57dbd7a436314465e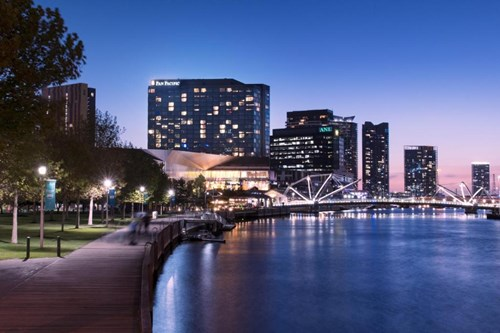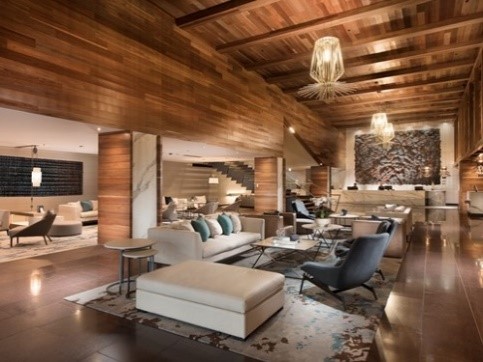 t
Social Program: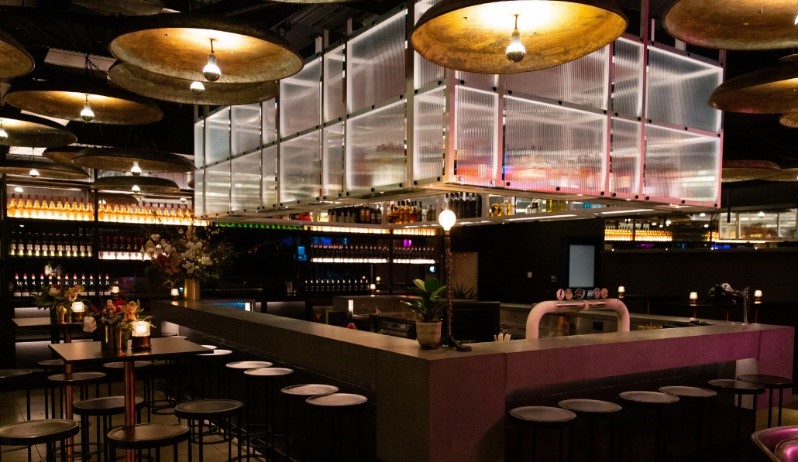 Welcome BBQ Reception Friday 27 October 2023
This event will be held offsite with buses leaving from outside the Pan Pacific Hotel foyer at 6:00pm. Entry ticket includes a BBQ with cash bar beverages. This event is subsidised with compliments of ACLAPA and free for registered members.
Conference Dinner Event Saturday 28 October 2023 (80's Night)
This event will be held at the Hot Sauce Laneway at the QT Melbourne Complex at 7pm. Put on your dancing shoes and get ready for a night of great music and fun. If you have ever dreamed of doing a takeover of a Melbourne laneway bar – this is the night! Entry ticket includes great food, beverages, and entertainment. This event is subsidised with compliments of ACLAPA and free for registered members.
ACLAPA Committee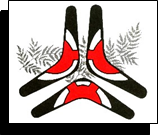 Our next International conference will be held in Brisbane in 2029.